Are you preparing for IELTS? If yes, you might already have joined the best IELTS classes in Vadodara or else preparing on your own. In any case, here are our expert tips to guide you to obtain stupendous success in IELTS exams.
Steps for writing an excellent essay at IELTS
Understanding the matter:
In an IELTS exam, you need to pay particular attention to what is being asked. Identify the question type and then look for the desired word count. Ideally, you should have a map of ideas that you are going to jot down. Note the specific keywords used in the question. Also, mention the points that are strongly relevant to the essay. Understanding the question is of vital importance because each question requires you to understand it differently.
Brainstorming:
Before you start writing, think for a moment. As the best IELTS coaching classes in Vadodara, we guide our students to pause for a moment and jot down the ideas before answering the question.
Practice Papers:
Solving past papers, practising them for completion on time and grasping the key concepts is very much essential for IELTS writing practice. As one of the best IELTS coaching classes in Vadodara, we give ample practice to our students to practice essays of different types.
Generate ideas to answer the questions:
If you are unable to generate the ideas for the essay you need to think about the topic and list down the why/what/how/when and then pen down the specific answers to it. This can help you to expand your ideas and increase the word count of the essay if needed.
Express Opinion:
In essays that require you to express opinions, you need to read the assigned topic correctly, judge what opinion you are going to give. As one of the top IELTS classes in Vadodara, we find that students do forget to answer the question as a whole.
They express their opinion on the part of the question. This leads to low bands. So only expressing the opinion is not sufficient, you need to explain the reason for it and give adopt a holistic approach.
Examples of some essays that require you to express opinion: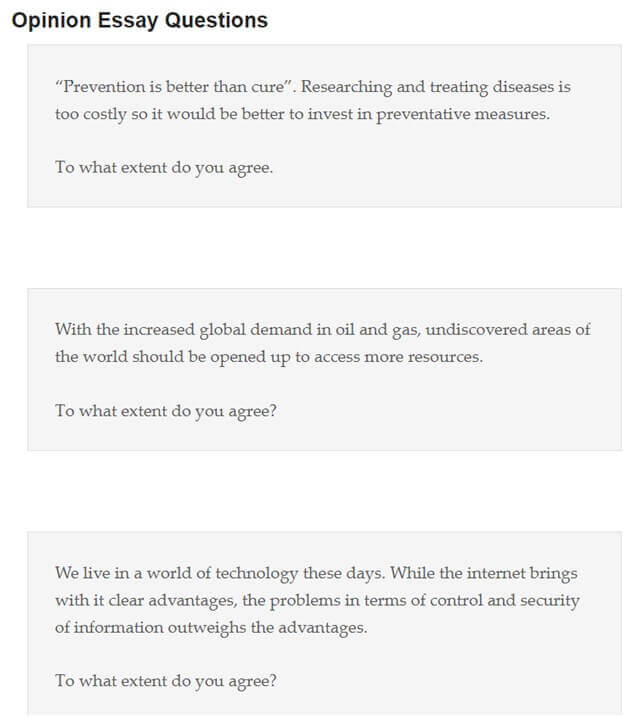 Wide usage of Vocabulary:
The IELTS writing part judges your language skills. Hence it is important to use different words. Avoid using repetitive words and take care of tenses and n you are answering the question.
Remember to make paragraphs:
While tutoring the students for IELTS, we have observed that certain students have a habit of mentioning it in a single paragraph. This can bring down your band drastically.
Stick to the allotted time:
Unless you practice writing tests for IELTS, you won't be able to complete the paper in time. So as one of the best IELTS coaching classes in Vadodara, we attempt to give maximum practice to our students so that they can think about the answers in the given time frame and answer all the questions diligently.
Check your spelling:
While writing the essay you need to pay particular attention to the correct spelling and punctuation part.
Use formal language:
We have seen students use informal language or slang or short forms even while writing the IELTS paper. If you want to score good bands, you should avoid using such language and use formal language.
Why Choose Us for IELTS coaching?
We have small size batches for personalized attention, we give ample practice tests to the student, we have our libraries to assist you in reading and expert trainers who can pin point the exact mistakes made by you when you write sample papers. We think that is what makes us the best IELTS coaching class in Vadodara. If you are interested in getting good bands on the very first attempt of IELTS then do visit our centre once.